Boatyard & Construction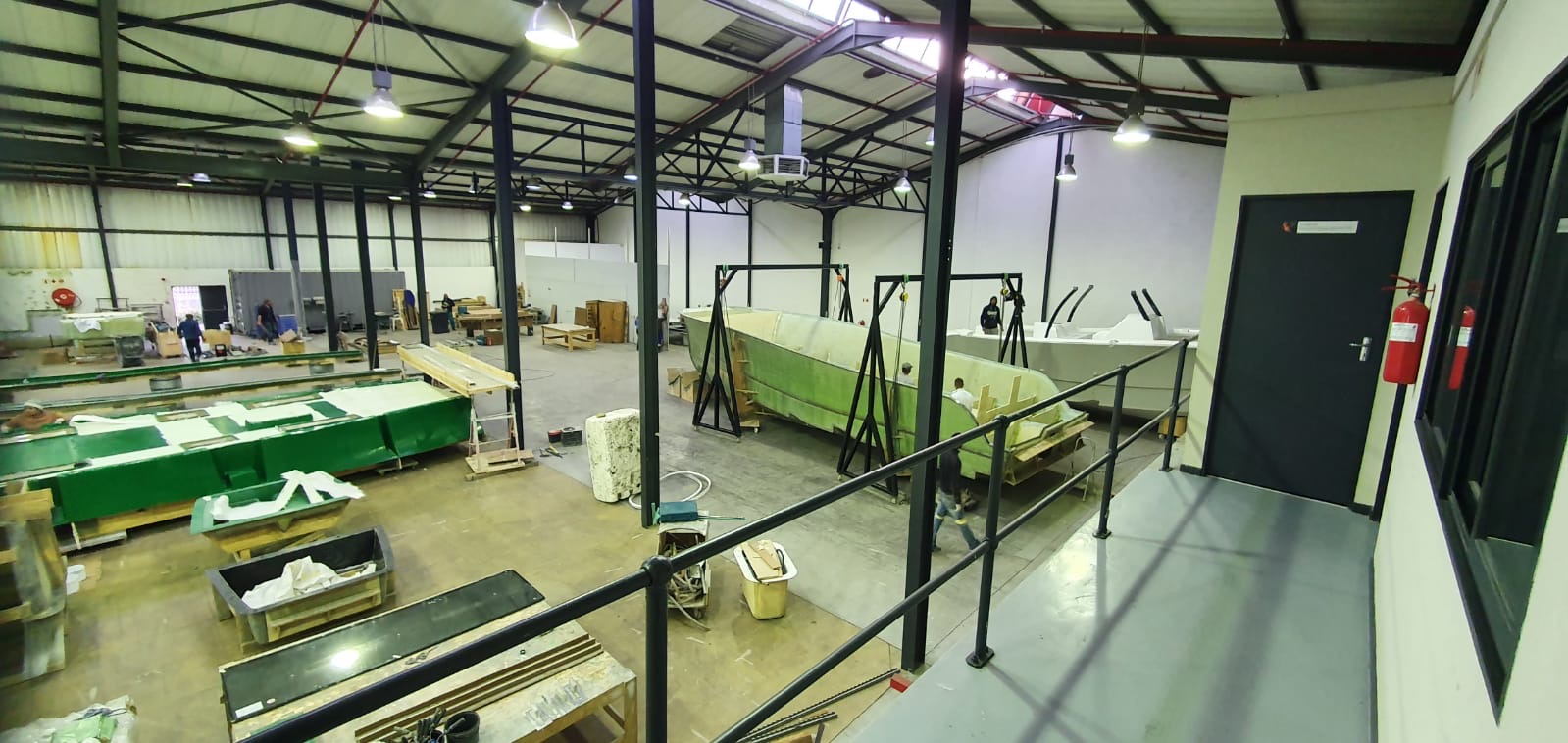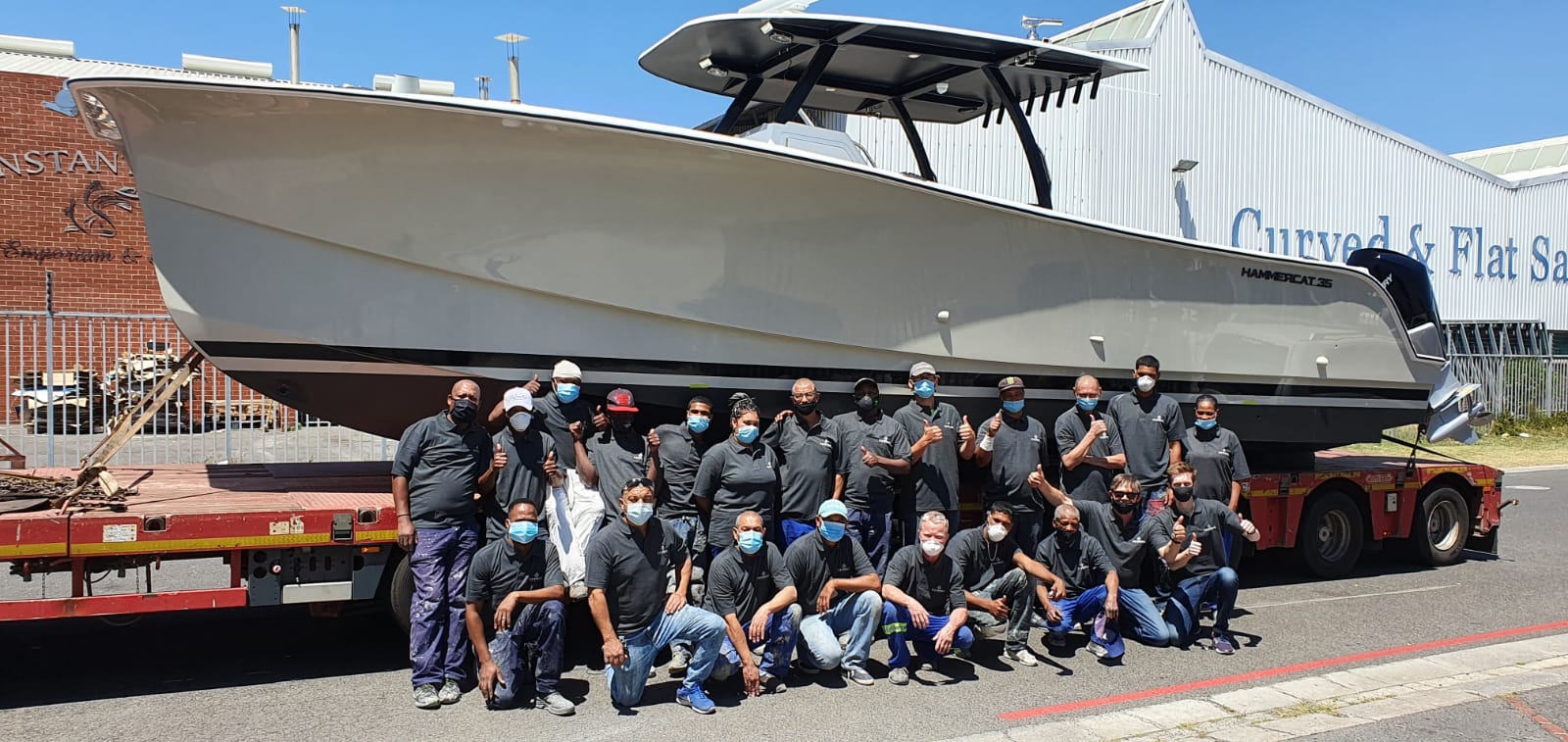 Hammer Yachts operates out of a modern production facility next the Cape town International Airport. Our production managers are responsible for dozens of new build yachts and catamarans over the past 20 years, amongst which the 62' series Gunboats which are now considered the pinnacles of Gunboats.
When building a power-catamaran, weight vs strength vs cost is of utmost importance to the builder and end-user alike. Very few boatbuilders achieve what Hammer Yachts has accomplished with the HammerCat 35: a fully decked out center console power catamaran, complete with fuel / water / 2 x engines at 4 tons / 8,500 Lbs.
How do we do this? We build our HammerCats using the most modern construction technologies, not commonly used for pleasure vessels but mostly seen for building racing yachts. The e-glass and carbon composite structures are vacuum fused, incorporating solid PVC core (Mycell foam) and Gurit top of the line epoxy laminating systems. The final assembly of the hull / bulkheads / deck can be regarded as a 'monocoque' where the strength of the individual components is multiplied by their fusion.
All core panels are machined from templates to ensure acute and repeatable sandwich structures. The entire structure is compacted and bonded under vacuum. Bulkheads are vacuum-laminated foam core structures, bonded into the hull structure with high strength epoxy compounds before being tabbed in using a glass/epoxy laminate to ensure best possible secondary bonding reliability.
The hull cavities that are not utilized for storage or hull access are fitted with XPS foam (waterproof closed cell foam), a total of with 4m3 / 43 sqft, ensuring that the HammerCat 35 is unsinkable. These foam-filled inner-compartments are sealed from all sides. The fuel tanks are manufactured from ¼" Marine grade aluminum, foamed into the hull and then sealed in with an epoxy laminate to avoid unseen seawater penetration, which, in the long term, could lead to corrosion.
The hardtop and its supports are entirely manufactured from carbon-fiber – making it by far the lightest and stiffest T tops in the market. The hardtop weighs in at just under 150Lbs (10' x 13')
Where metal fasteners are utilized, only Stainless 316 is used. The HammerCat 35 is built to NMMA requirements.
The HammerCat 35 is unequalled in design, performance, construction and safety and is destined to be the benchmark for the power catamarans for years to come.